Medicus Health Partners
Medicus Health Partners boasts of a well led, well governed and structured team. Each team member is always encouraged to continually learn, evolve and contribute to continuous developments within the organisation. All members of the staff are treated fairly and equally without and prejudice or judgement on their choice of lifestyle, looks, race, religion or colour. We take pride in our very diverse and extremely talented set of individuals, driven and ambitious at the same time. Below are our team of experts
Our Team
GP Partners
| | |
| --- | --- |
| Dr J Amarin | Carlton House Surgery |
| Dr D Dresler | Carlton House Surgery |
| Dr T Green | Carlton House Surgery |
| Dr S Larkin | Carlton House Surgery |
| Dr P Vincent | Carlton House Surgery |
| Dr S Ghosh | Carlton House Surgery |
| Dr N Silhi | Alma Healthcare Centre |
| Dr G Okafor | Alma Healthcare Centre |
| Dr S Choudhry | Alma Healthcare Centre |
| Dr L Durojaiye | Enfield Island Surgery |
| Dr S Jowett | Forest Road Group Practice |
| Dr V Kandasamy | Forest Road Group Practice |
| Dr A Stork | Forest Road Group Practice |
| Dr D Tailor | Forest Road Group Practice |
| Dr S Mbagwu | Forest Road Group Practice |
| Dr M Razzaq | Freezywater Primary Care Centre |
| Dr A Datta | Freezywater Primary Care Centre |
| Dr F Messenger | Freezywater Primary Care Centre |
| Dr Uptal Sarkar | Lincoln Road Medical Practice |
| Dr Ujjal Sarkar | Lincoln Road Medical Practice |
| Dr A Jayaratnam | Lincoln Road Medical Practice |
| Dr A Stanislaus | Riley-Moorfield Healthcare Centre |
| Dr R Stanislaus | Riley-Moorfield Healthcare Centre |
| Dr Nirva Varsani | Riley-Moorfield Healthcare Centre |
| Dr P Singh | Riley-Moorfield Healthcare Centre |
| Dr T Sadhu | Southbury Surgery |
| Dr G Kumar | Willow House Surgery |
| Dr M Kumar | Willow House Surgery |
| Dr L Jamil | Willow House Surgery |
| Dr S Datta | Connaught Surgery |
| Dr C Chang | Bush Hill Park Medical Centre |
| Dr C Foong | Bush Hill Park Medical Centre |
| Dr C Boakye | Trinity Avenue Surgery |
Uttara Sarkar
Managing Partner, Workforce and Operations Lead
More about Uttara

Uttara has been working in Primary Healthcare Management for the last 15 years in Enfield. She is a founding member of Medicus Health Partners and is passionate about patient centric care. Uttara is a MHP Board Member alongside being the chair for the Medicus Site Managers Group, she is responsible for overall service delivery across all MHP sites

Uttara's educational background provides a strong foundation for her role as Managing Partner with a Bachelors in Electronic Engineering, MSc in Computer Networks & Management, ILM & AMSPAR Level 5 Diploma in Primary Healthcare & Management and she is currently pursuing Executive MBA from Warwick Business School

She is a CQC specialist advisor and also helped support quality improvement in other practices and care homes to achieve positive CQC ratings. Having supported in bringing additional services such as primary care diagnostics and Anticoagulation services at our Lincoln Road Medical Practice site, Uttara supports in developing the Medicus strategic approach so as to improve the patient offer.
More about Surendra

Surendra grew up in Edmonton and practised as a GP and forensic physician in Enfield and Haringey for 25 years. He is a past Fellow of the Royal College of General Practitioners and chaired its north east London faculty which he represented at college council. He remains a Fellow of the Royal College of Physicians and the Higher Education Academy. He has extensive experience in professional regulation: as an adjudicator for the Solicitors Regulation Authority, a case examiner and as an employer liaison advisor for the General Medical Council. He was also an associate dean for Health Education England in North London. He is Vice Chair of the North Middlesex University Hospital Board.
Dr Jarrir Amarin
GP Partner and Finance Lead
More about Jarrir

Jarir has been a General Practitioner at Carlton House surgery for the past 25 years and Enfield CCG Board member for the past four years, leading on quality and clinical pathways reviews. He has a special interest in Cardiology.

He is passionate about prevention, optimisation of care for patients with long term conditions, promoting self care and reducing unwarranted variation in provision of care and access for Enfield residents.
Alan Levett
Chief Finance Officer
More about Alan

Alan is a fellow of the Association of Chartered Certified Accountants and worked in finance in the NHS for 35 years, of which 20 were spent as Director of Finance in a number of commissioning and acute trust provider roles. He joined Barndoc in 2006 as Director of Finance and was appointed Chief Operating Officer in 2016. He is the the Finance Director for Medicus Health Partners
Dr Sarit Ghosh
Medical Lead Partner
More about Sarit

Dr Sarit Ghosh has been a GP in Enfield for over a decade, during which time he has undertaken a variety of leadership roles both locally and nationally. He was Vice Chair of the Professional Executive Committee of Enfield PCT in 2012 and stayed on during the transition to a CCG as a Clinical Lead in Cardiology and Diabetes. Further developing this interest, he went onto be the national RCGP Cardiovascular Lead in 2015. After several years as an Out of Hours Medical Director, he is currently Co-chair of the Enfield GP Federation and is one of the Lead partners of the Medicus Health Partners Super-Partnership. In 2019, he was appointed as a Clinical Director for Enfield Unity PCN, one of the largest networks in the country.
Dr Nitika Silhi
GP Partner and Cancer Lead
More about Nitika

Having qualified from Guys and St Thomas Hospital Medical School London, Nitika completed her GP training in 2008 and became a GP partner at Curzon Avenue in 2015. She is a GP Clinical Tutor, teaching medical students at Kings College Medical School as well as a trained mentor for allied health professionals and is currently supervising pharmacists and district nurses.

She is Macmillan Cancer GP for Enfield and is Clinical Lead for Cancer, Urology and Ophthalmology for Enfield CCG. Nitika is a passionate believer in the General Practice model, continuity of care for patients and in ensuring quality of care for all Enfield patients. She has worked hard to ensure that these values were instilled in Medicus Health Partners from the group's inception and continues to do so as one of the Medicus board members.
Dr Alex Jayaratnam
GP Partner and Digital Lead
More about Alex

Dr Alexander Jayaratnam is a GP Partner who works within Medicus Health Partners. Alex has been working as a general practitioner in the area for Seven years having grown up in Enfield. Before qualifying as a doctor Alex spent time working in corporate banking. He then switched professions and entered Peninsula Medical School, having already completed a bachelors degree in Human Biology at Kings College London. He has extensive experience working in the Urgent care setting, Mental Health and Paediatrics. For the last five years he has successfully led and continues to run a local anti-coagulation clinic. He brings his experience as one of the directors for a local GP federation (North East Alliance) which has been running a walk-in and GP extended access service. Alex has a special interest in digital healthcare systems and digital integration within patient care. He is a MHP board member and the IT lead for the organisation. He is part of the MHP digital team who are evolving our digital Strategies and implementing them within Medicus Health Partners.
Dr Suvraneil Datta
GP Partner, Estates and Digital lead
More about Suvraneil

Suvraneil has been a Gp for over 14 years working in Islington and Enfield. He has specialist interests in Education (PG Dip Edu), Musculoskeletal medicine having previously done surgical training and preventive medicine. Over the years he has become involved in health care management trying to implement efficiencies optimising the patient journey using novel ways such as digital processes. As part of this he has become a key member of the MHP digital team. He has recently been appointed to help lead and manage estate issues relating to MHP.
Vivien Kentish
New Business and Communications Officer
More about Vivien

Prince2 Project Manager with 20 years healthcare experience in both private sector and NHS, managing complex multi-provider bids, pathway redevelopment, change management and contact centres. Other experience with BT and Microsoft Solution Providers has provided valuable skills and knowledge.

Focused on helping Medicus Health Partners achieve the highest standards of patient care, embracing innovation and technology to enhance healthcare delivery, giving patients more choice on how they access care, working alongside colleagues within the NHS and partnering with other providers to deliver patient centric services.
Dr Tathagatha Sadhu
Governance Lead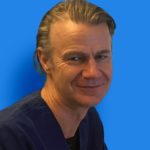 Dr Tim Green
Education and Training Lead